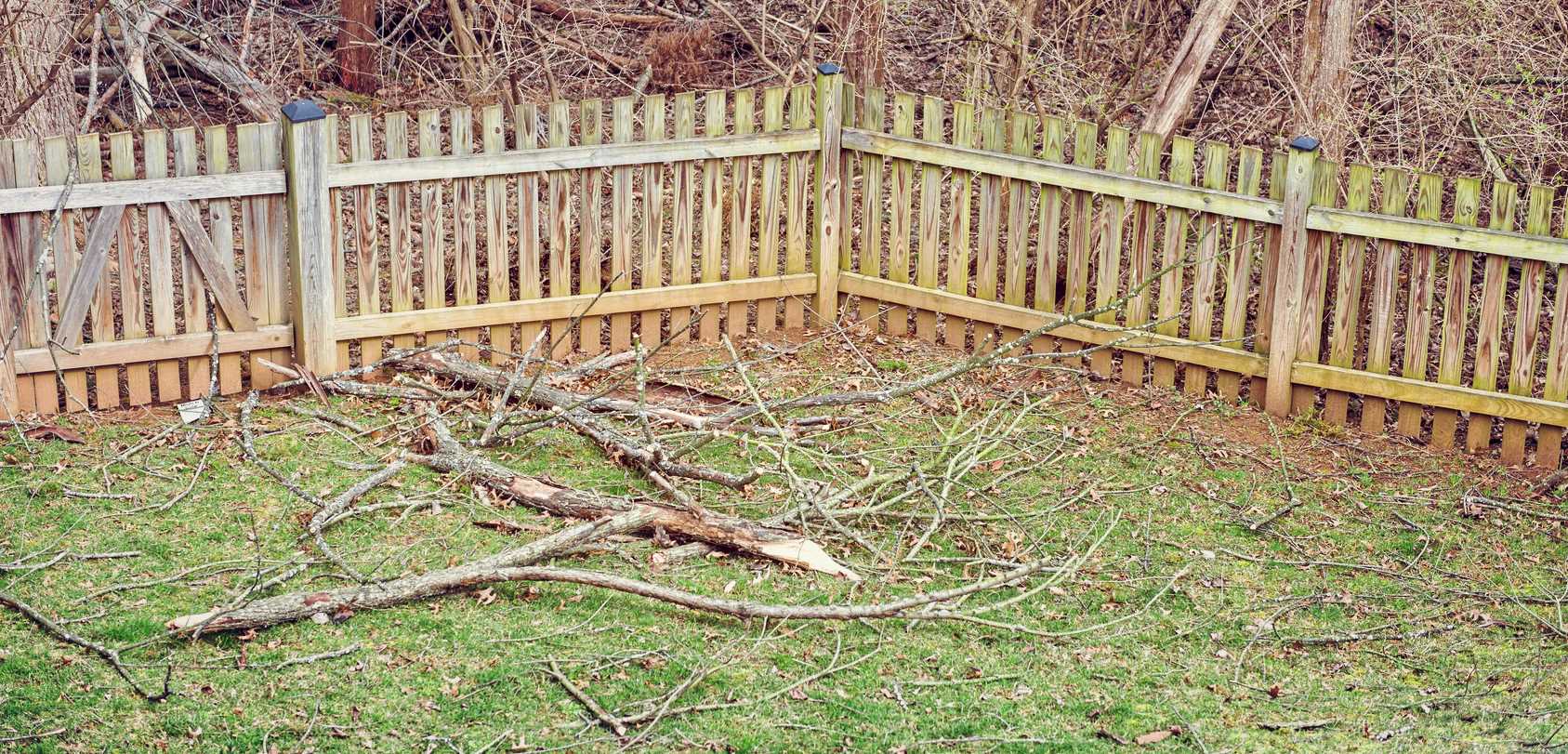 Yard Waste Removal
In Springfield, Missouri things like thunderstorms, tornadoes, or just really strong winds can happen and do happen quite often. When those storms come crashing through, messes get left behind in your yard. Have you ever had a small tree, or one of your bushes destroyed and tossed around your yard? Tree limbs, clippings, bushes, branches, soil, and even whole trees and roof shingles can get thrown around your yard with ease. Storms can leave behind a huge mess and it's not something you have the desire or time to deal with.
It's not just storms that can leave a mess in the yard. Dirt, debris, timbers, and stones can pile up with nowhere to go after you tackle a landscaping project. Or, maybe you just got the fence fixed and there's leftover fencing, framing, or other timbers just piled up in the yard making it look less than pristine.
Well, fret no more about the mess in your yard. Why spend hours and hours cleaning all this up, only to realize that you can't throw those kinds of things in your trash can. Dog Gone Junk can clean up and haul away all of your unwanted debris and yard waste, without you having to break a sweat.
Our experienced team will break down and haul off any type of yard debris you need to get rid of, then safely dispose of it in an environmentally friendly way. Let the experts handle your yard waste removal in Springfield Missouri.
It's not just brush and debris that need to be hauled off from most yards. Sometimes, junk has just been piled up in the backyard, or the side of the house with nowhere to go. We can get rid of that for you as well. We can even take care of old shed in the backyard you've been meaning to get to. We will tear it down for you and haul it away.
There's almost nothing in your yard that we can't clean up, break down, and haul away for you. Call Dog Gone Junk for your free estimate today and have the best-looking yard on the block.