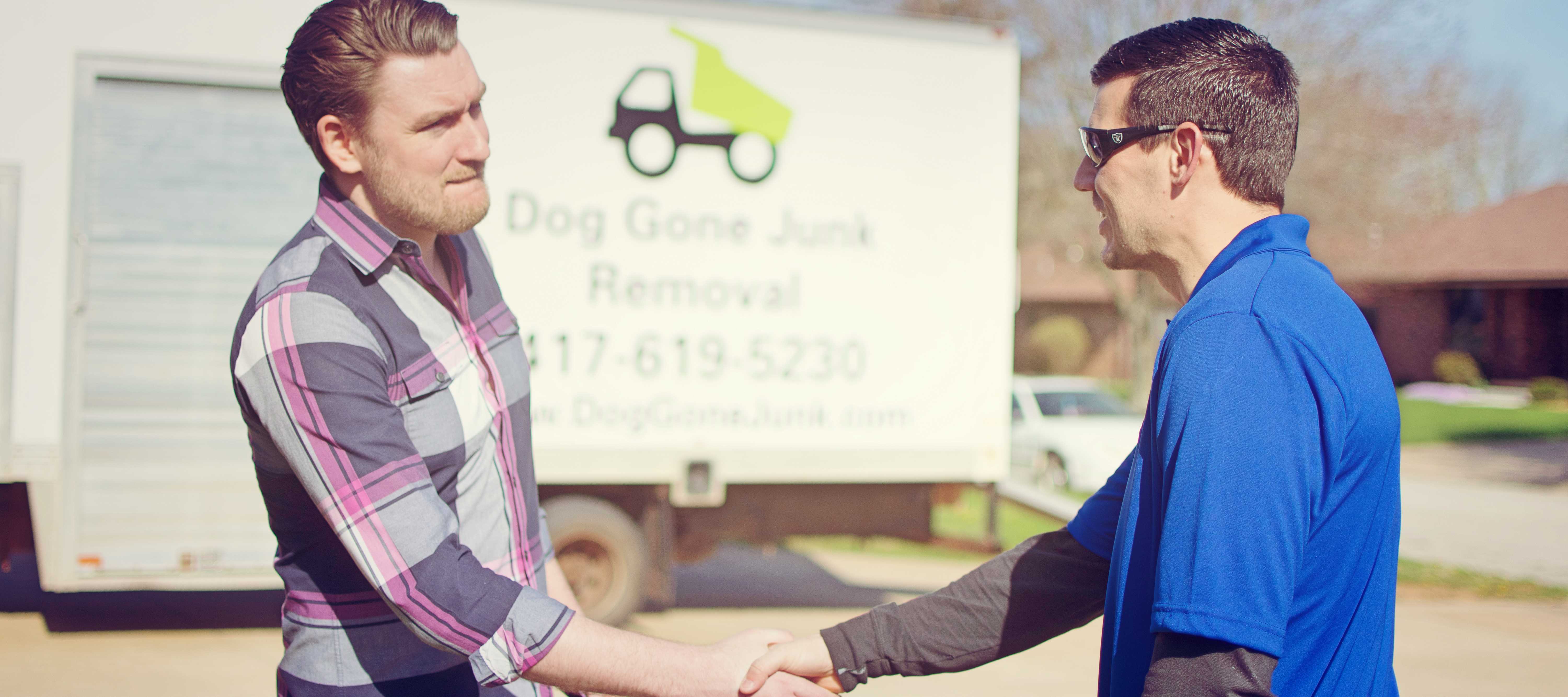 Residential Customers
We make life easier for our residential clients when they need to get rid of unwanted items. With a simple phone call, you can get a free estimate on anything that you need picked up and hauled away. If we can't give you an accurate estimate over the phone, then we will come to you free of charge for customers in Springfield and the surrounding areas, and give you an exact price on whatever you need hauled away. Our prices for hauling junk away in Springfield Missouri are usually the best in town.
Whether you need your whole home cleaned out and hauled away, or just a refrigerator or mattress taken off your hands, call Dog Gone Junk.
Let us deal with the loading and those hauling surplus items away. If we can find a good home for your unwanted items, then we will donate them to someone in need. If your items are just junk and nothing more, not a problem. We will load those up from your property, clean up the area, then you'll never have to deal with them again.
Most of our clients think they have a few things they want taken off their hands, then when we arrive with our very large box truck, they decide that they might as well have us clear out a few more things, or a few more areas for them. The relief on their faces after we've cleared out an entire garage for them, in no time at all, then swept out the garage, is priceless.
Some of our clients haven't seen their garage floor in years and couldn't even imagine parking one or two of their vehicles in there. Once Dog Gone Junk has been there, you are looking at a brand new, sparkling clean garage. Or shed. Or den. Pretty much anywhere.
Don't stress yourself out by trying to figure out where to start. You don't want to deal with finding the proper place to rent a trailer, or borrow a large truck, then find the proper place to dispose of a refrigerator, or mattress. All while wasting time, effort, and money.
Let Dog Gone Junk take care of this for you. No headaches, no stress. Just a quick and painless process and a much cleaner home, garage, or shed when we are through.
Call Dog Gone Junk for a free estimate and let us relieve your stress so you can enjoy your home without the clutter.