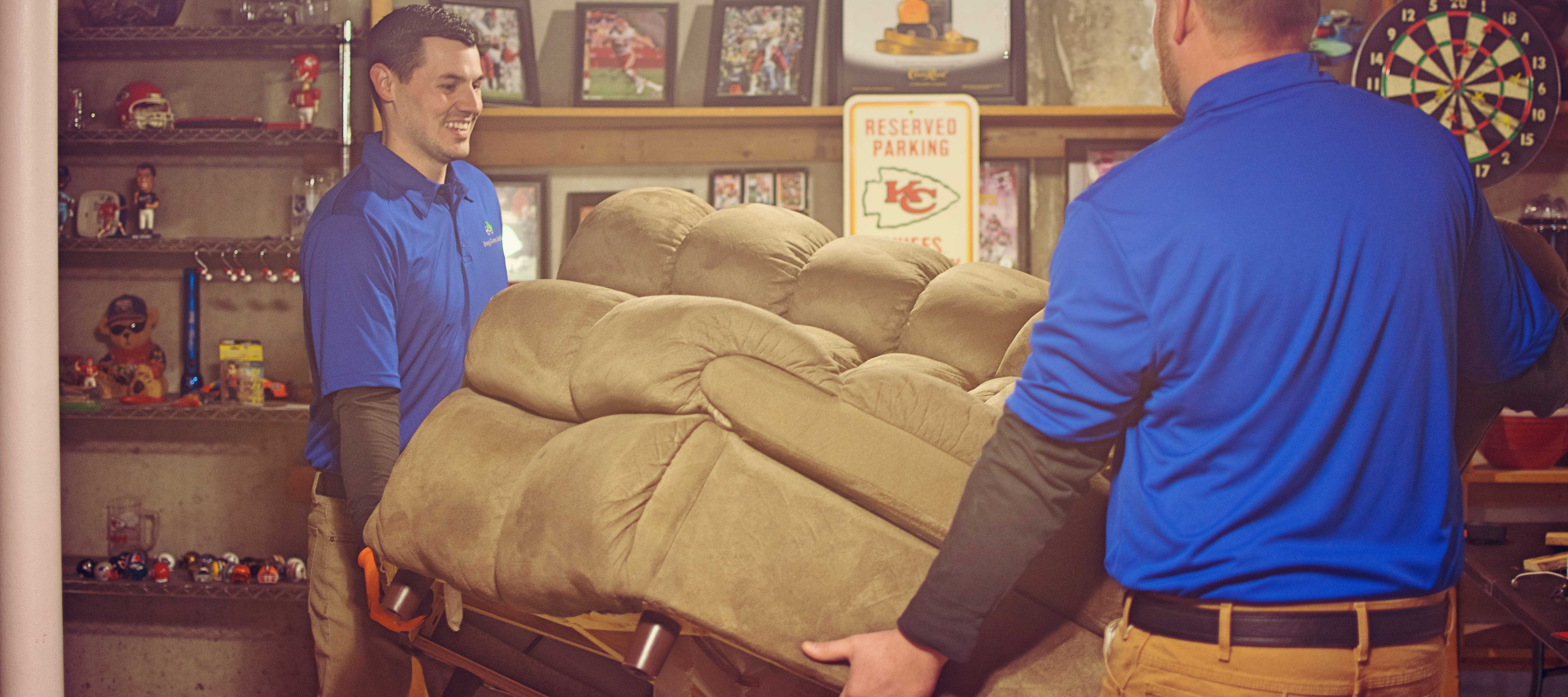 Furniture
Is the thought of trying to sell or haul away your old furniture holding you back from getting some new items? It's such a pain to get rid of that old recliner that is heavy and bulky. How about those sofas with multiple recliners in them? Or that big bulky refrigerator that requires the doors to come off before it can even go outside. Or that crazy big hutch that's been in your family for 20 years. That older, antique furniture was built to be very sturdy, but that also means it's really heavy.
Don't borrow or rent a truck or trailer. Don't try and carry your old, heavy furniture on your own. Don't unsuccessfully try to sell those unwanted items. Don't get a citation for leaving your old couch or recliner by the curb, while you're praying that someone will come by and take it off your hands. Most importantly, don't avoid getting a new piece of furniture so you don't have to try and get rid of the old one.
Dog Gone Junk has your solution. Call us and we will take care of this problem for you. No more hassle, no more stressing about it. Call us and our trained professionals will come to your home and remove any and all of your unwanted furniture and handle your mattress disposal in Springfield Missouri. Let us do the heavy lifting. Let us haul it away. Let us responsibly dispose of it.
Whether you need to get rid of a single chair, or an entire house full or furniture, Dog Gone Junk is here to provide you with the quick and efficient services you need. We will take any or all of your furniture from inside your home, garage, or shed, and donate or recycle those items properly. Once we take them out of your house and haul them away, you can rest easy that you no longer have to worry about them and that they are going to be recycled or donated.
Call Dog Gone Junk today for a no-obligation, free estimate.