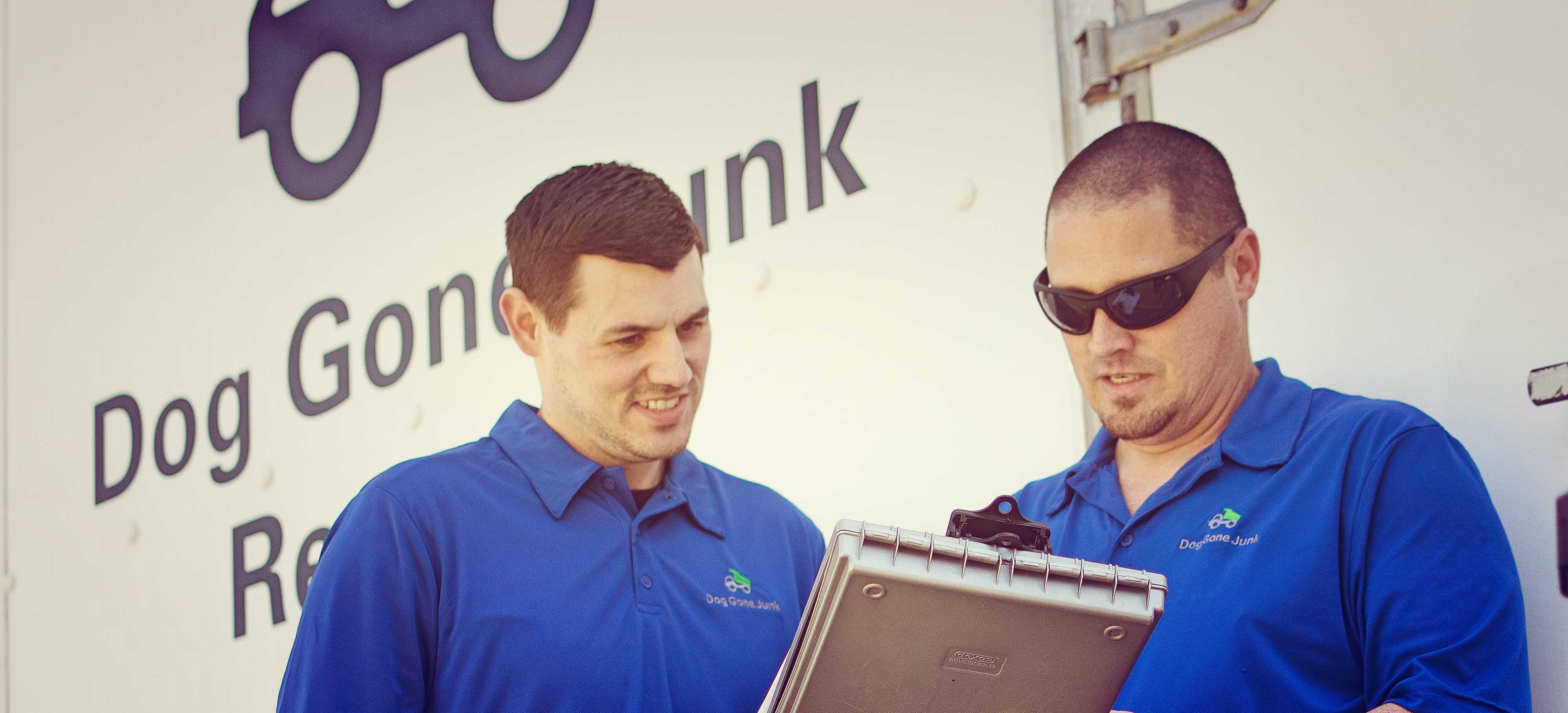 Our Customer Reviews
Dog Gone Junk is proud to be a 5-Star junk contractor in Springfield Missouri on Facebook, Thumbtack, and other contractor websites. We strive to give the best service, best prices, best everything to our clients. We go above and beyond for all of our clients, because when you are happy…we are happy.
Below are just a handful of reviews we've received for the work we perform, from our wonderful and thoughtful clients.
Please Click An Icon Below To Write A Review
"Quick to respond to quote request and get the job done. Several jobs have been completed by Dominic and his crew with my clients and I am happy with the job every time. Customer service is great and he volunteered to help clean up a local non-for-profit that helps homeless kids called The Rare Breed.  I'll always highly recommend!" - Elyse R.
"Dog Gone Junk came to our rescue when we were facing an overwhelming mess at a home we bought. They gave an excellent estimate by looking at the pictures we sent them, got us on the schedule fast, were on time and cleaned up better than we expected. And worked outside in 14 degree weather! They didn't just haul away the junk, they brought trash bags and brooms and even swept out the dirt under all the junk, bagged it up and hauled it off! Thank you so much! Worth every penny spent!" - Jennifer Z.
"Great company and great service. Trying to figure out what to do with random junk can be quite frustrating. Dog Gone Junk to the rescue! They were professional, very nice, and quick to respond and remove our junk." - Felicia R.
"Awesome work ethic. Hard working, reliable, and affordable. This company is the real deal! We will definitely do business with them again. Highly recommend!" - Scott A.
"They were fantastic! Showed up on time, gave us a fair price, and cleaned up when they were done loading the truck. They went above and beyond what we were expecting and were very professional. We will definitely call them again when we have anything that needs to be hauled away." - Andrea S.