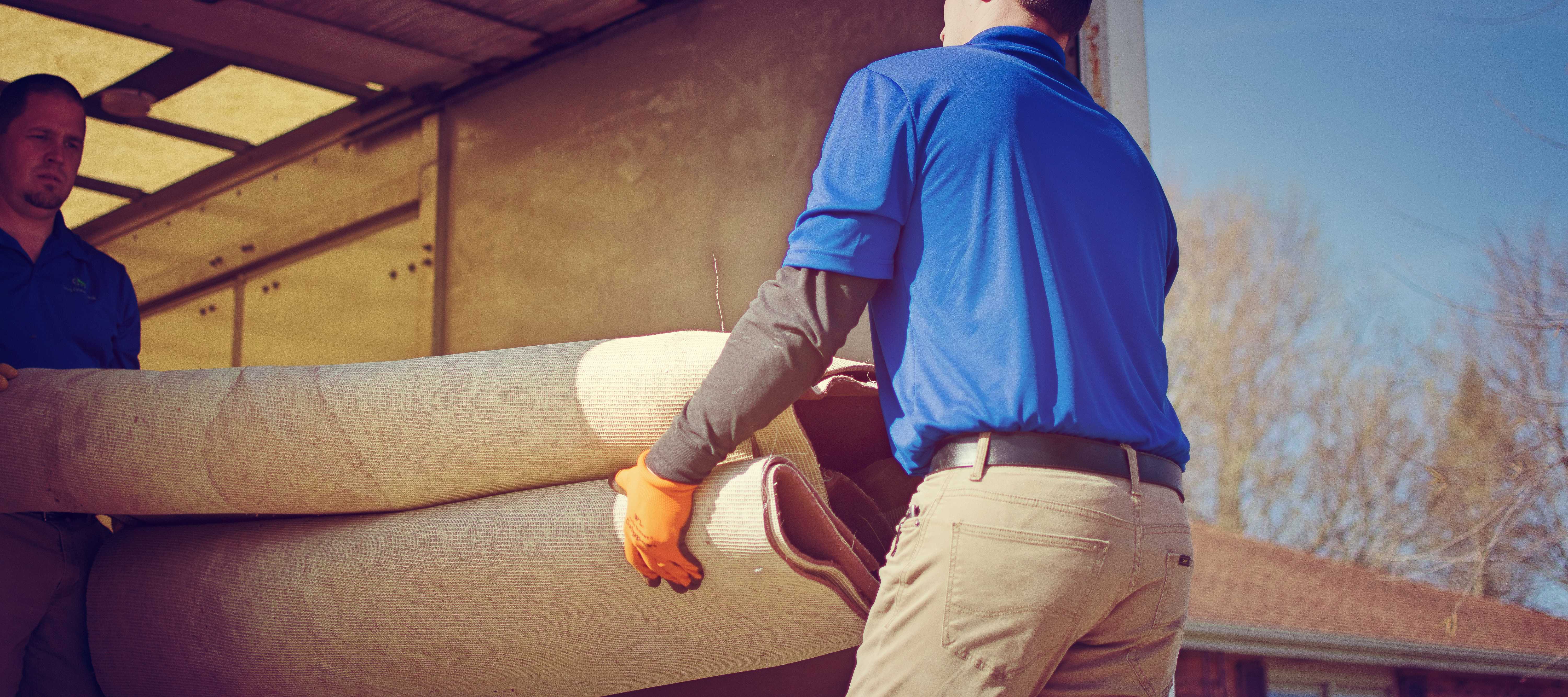 Carpet Removal
There's nothing like walking barefoot on brand new carpet. Or walking into your house and seeing unstained, beautiful new carpet on your floors. But to do this, you have to get rid of the old carpet first. Or maybe you no longer want carpet at all. You'd rather get rid of the old carpet and have brand new hardwood floors or tile installed.
How do you plan on getting rid of the old carpet and its remnants? What if you could just point and make it all disappear? Dog Gone Junk can make that happen for you. You make the phone call and we can take care of the rest.
If you already have the carpet removed and rolled up and you just need us to haul it off, we can do that. But if you want us to take care of removing the carpet, the pad, the tack strips, and haul off all of the carpet debris, we can handle all of your carpet waste removal in Springfield Missouri.
Why hurt your back and knees removing all of your old carpet? Why buy a scraper and other tools to remove the tack strips? And why waste your time doing it all? Let us do the hard work and heavy lifting for you.
We can remove all of your unwanted carpet and everything that goes with it and sweep up your floor leaving you ready for new hardwood, new tile, or new carpet to be installed. Once we finish inside for you, we will haul off all of your old carpet and debris and dispose of everything properly.
Other than making the phone call for your free estimate, you won't have to lift another finger, other than to point at what you want us to get out of your home. Call Dog Gone Junk today.