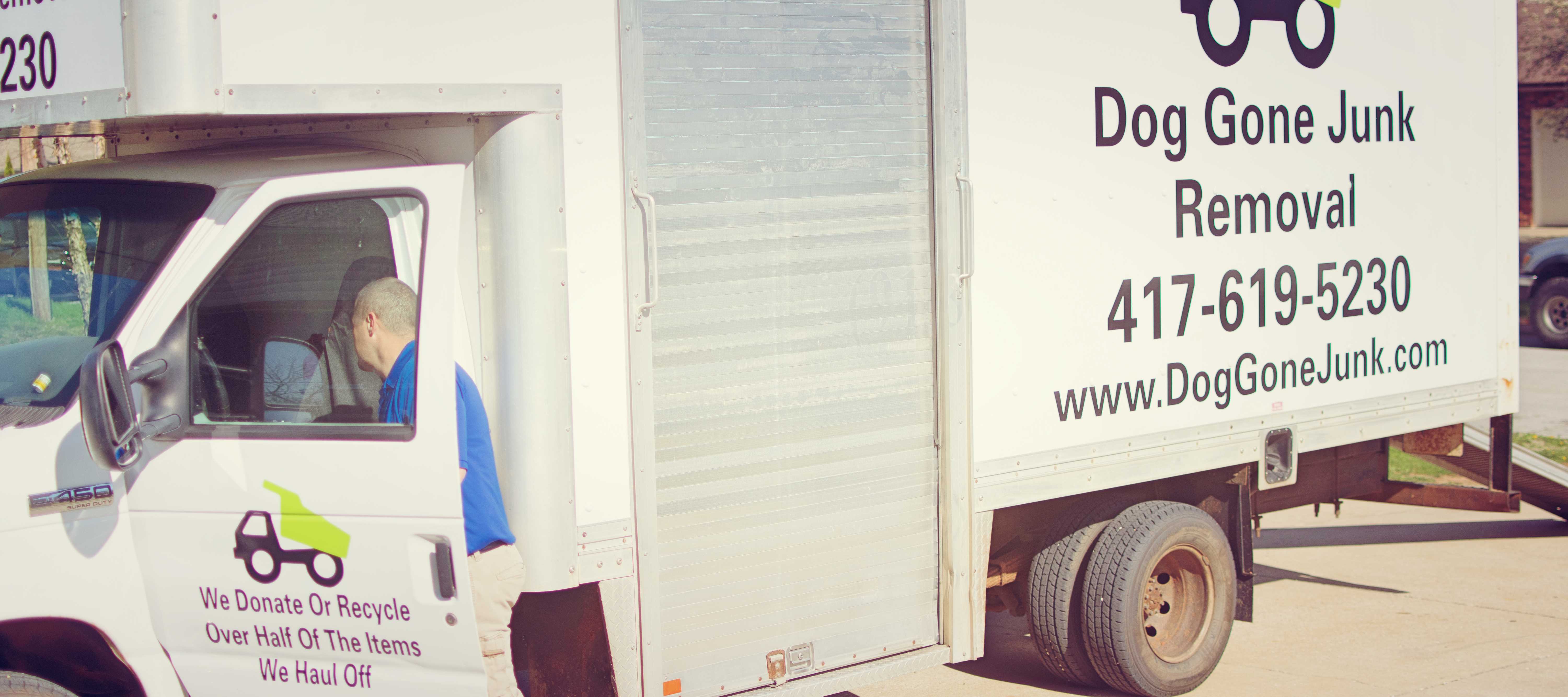 Frequently Asked Questions
We are the Ozarks Premier Junk Removal Company. We haul away all of your unwanted items and help you declutter your home, garage, office, storage unit, and more.
How does the process work?
We make it as painless as possible for our customers. Simply give us a call, let us know what you need hauled off and we will give you a no obligation, free estimate. If we can not give you an exact estimate over the phone, then we will come to you and give you a free estimate in person. Once again, there's no obligation on your end. The estimate is free. If we are on site and you are happy with our estimate, (which you will be), then we can get started right away. In no time at all, all your unwanted junk is gone and the area is cleaned up.
Are you licensed and insured for this type of work
Yes, and that is a very important question to ask anyone offering you service at your home. We are licensed in the state of Missouri and we have Liability Insurance to protect you and your home, as well as us and our team.
Why do you need to see the items to give me an accurate price?
Our prices are based on the volume of the items we remove and how much space they take in our truck. Prices can vary depending on the weight of the materials as well. This can make it hard to give you an accurate estimate without first seeing what you need hauled away. Single items such as mattresses, tires, and things of that nature can be priced pretty easily over the phone. Larger amounts, such as a garage full of junk, would need to be looked at to determine an accurate price for your situation.
How does your pricing work?
Our prices are based on truck load. From a quarter of the truck filled (to the top), all the way up to a full truck load. And we can fit a small house worth of items in our trucks. We also have single item pricing for things such as mattresses and tires.
What are the sizes of your trucks?
That is another great question that you should always ask when comparing prices. We have some of the largest trucks available because we use 18 foot Box Trucks. We can fit a small house worth of items in our truck and still close the doors. When comparing prices, our trucks can usually haul away more per full truckload than most.
Where does the junk end up?
We proudly donate or recycle over half of the items that we haul away. We not only donate to facilities but when we can, we donate to individuals and families in need. The non-donated items that can not be recycled are taken to the landfill and properly disposed of. Rest assured that we are focused on reducing our environmental footprint, so we do our best to take the least amount possible to the landfill.
Pretty much everything. Give us a call for trash removal in Springfield Missouri and we can probably haul it away. The only thing we generally stay away from are hazardous chemicals and waste. It's best to leave that to hazardous waste removal experts.
Still have a question that we haven't answered? Give us a call at (417) 619-5230 and we can assist you right away.