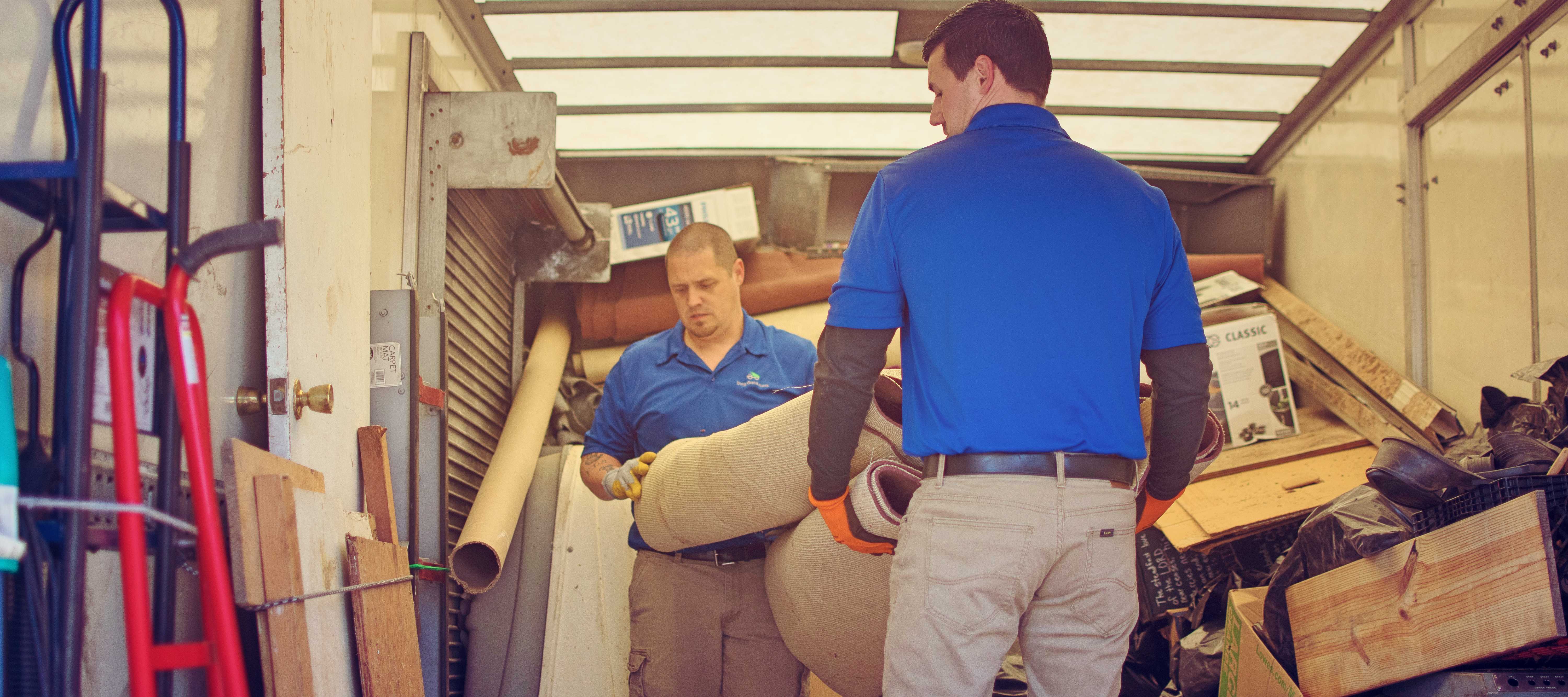 Our Services
Everyone has something they need to get rid of, but not everyone has a convenient way to get rid of those items. You can't just throw an old mattress or television set in with your weekly trash pickup. Your trash company won't haul off a lot of things, so you need someone who will.
That's where Dog Gone Junk comes in. We can haul away all of your unwanted items from appliances to electronics, furniture, mattresses, and much more.
We offer fast, affordable, and efficient decluttering. No matter where your items are located, we will provide the labor, loading, hauling, and proper disposing of all your unwanted items. We will clean up when we are done no one will know that mess was ever there.
We pride our ourselves on honest and affordable upfront pricing, so we always do our best to give our most accurate estimate before we ever show up to haul away your items. After giving us a brief phone call explaining where you are located and what you need hauled away, we can accept pictures via our Contact Form or e-mail, so we can give you the most accurate and no obligation pricing possible.
If technology isn't your strong suit, we can even come to your home or business and give you a no pressure, no obligation, estimate on-site, for free. We want to be as transparent as possible, so there is never any confusion and no hidden fees when dealing with Dog Gone Junk.
Other than hazardous chemicals or wastes, we can haul away almost anything, big or small.
Call Dog Gone Junk for a free estimate on your junk removal needs.
Our services include, but are not limited to:
- Apartment Cleanout
- Appliance Removal/Recycling
- Barn Removal
- Basement Demo/Removal
- Bathroom Demo/Removal
- Bicycle Removal
- Carpet Removal
- Computers, TV's, Electronics Removal and Recycling
- Construction Debris Removal
- Couch/Sofa Removal
- Crawl Space Debris Removal
- Foreclosure Cleanout
- Furniture Removal
- Garage Cleanout
- Hoarding Cleanout
- Hot Tub Removal
- Kitchen Demo/Removal
- Mattress Removal
- Metal/Scrap Removal/Recycling
- Office Clean Out
- Piano Removal
- Rehab Cleanout
- Storage Clean Out
- Swimming Pool Removal
- Pool Table Removal
- Refrigerator Removal and Recycling
- Shed Removal
- Whole Home Cleanout
- And much more...
If you're searching online for "junk removal near me", call your local junk removal experts in Springfield Missouri at Dog Gone Junk to haul away those unwanted items as quickly, conveniently and affordably as possible.