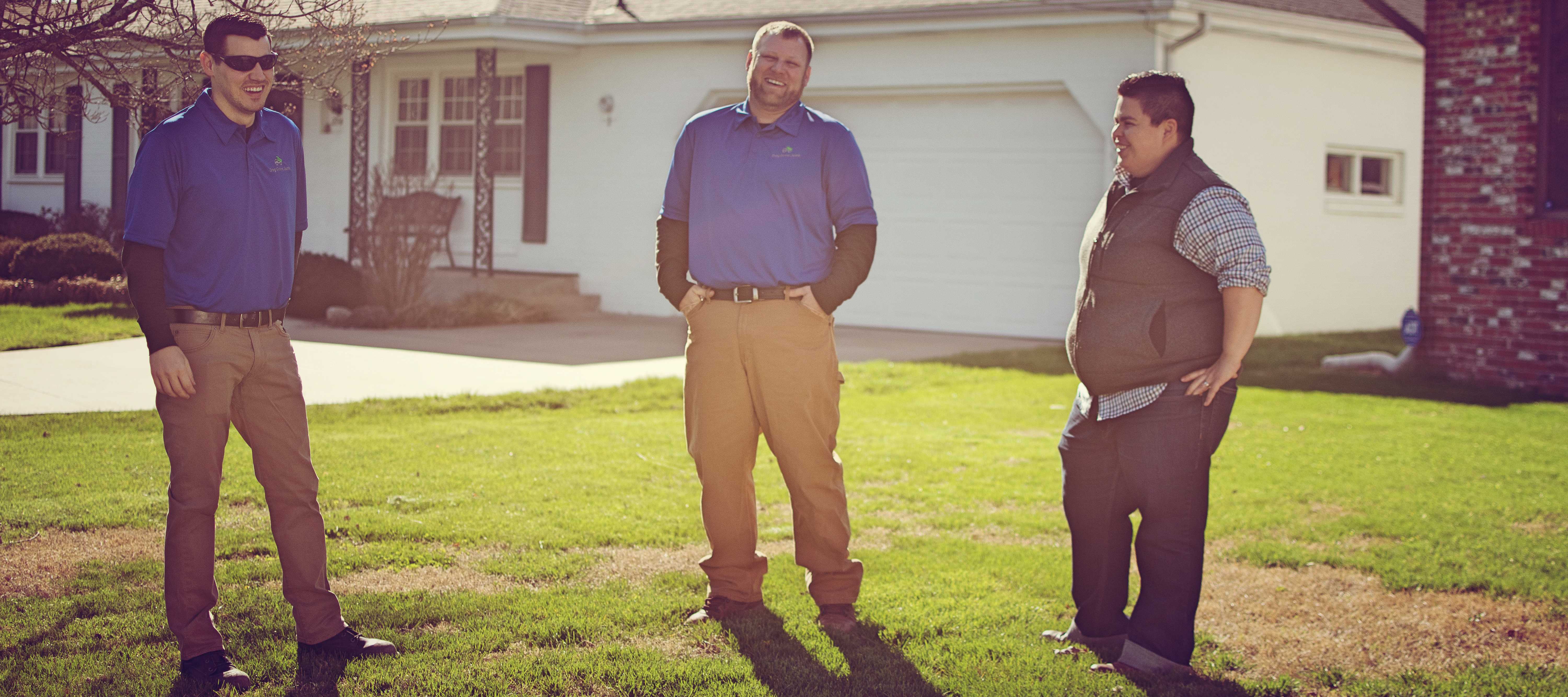 About Us
Dog Gone Junk was started after our owners, Dominic and James Stevens, noticed that the Ozarks needed an honest, no-nonsense company for junk hauling in Springfield Missouri. A company that was efficient, trust-worthy, professional, and kind. A company that gave fair pricing and always over-delivered.
After starting and operating the mold remediation company Dog Gone Mold for the previous two and a half years, James ran into countless times where a junk removal company was needed to finish the clean up from a mold remediation job. Sometimes, finding a good, honest and fair priced junk hauling company was hard to do. So James and his brother Dominic, decided to start their own business and named it Dog Gone Junk.
Now, it will be easy for everyone to find a great, affordable junk removal company for all of Springfield, Missouri residents, as well as any of the surrounding areas, as far as a 50 mile radius from Springfield.
At Dog Gone Junk we don't believe in high pressured sales, or over-pricing our services. We offer very affordable pricing and the best service that can be found anywhere. With our owners' experience in the service industry for over a combined 40 years, Dominic and James know how to treat people right.
We can confidently say that customer service is our top priority. If our clients aren't satisfied, then we aren't satisfied. No amount is too small or too large for us to pick up and haul away. We do all of the hard work and heavy lifting so you don't have to. We even clean up after ourselves once the job is complete.
We are not only well qualified, but our company is fully licensed and insured. We carry Liability Insurance as well as Workers Compensation to protect ourselves and our customers from any unforeseen circumstances. When searching for a quality junk removal company, you want to make sure that you can trust them in your home and trust them to do a high quality job, without putting yourself at risk. You never want an uninsured contractor in your home, because you leave yourself open for problems if something were to ever happen on your property.
We are also proud of our dedication to donating all useful items. If something can't be donated and used by someone else in need, then we recycle all possible items. We want to make a positive impact on our environment and we work hard to do everything we can to accomplish that.