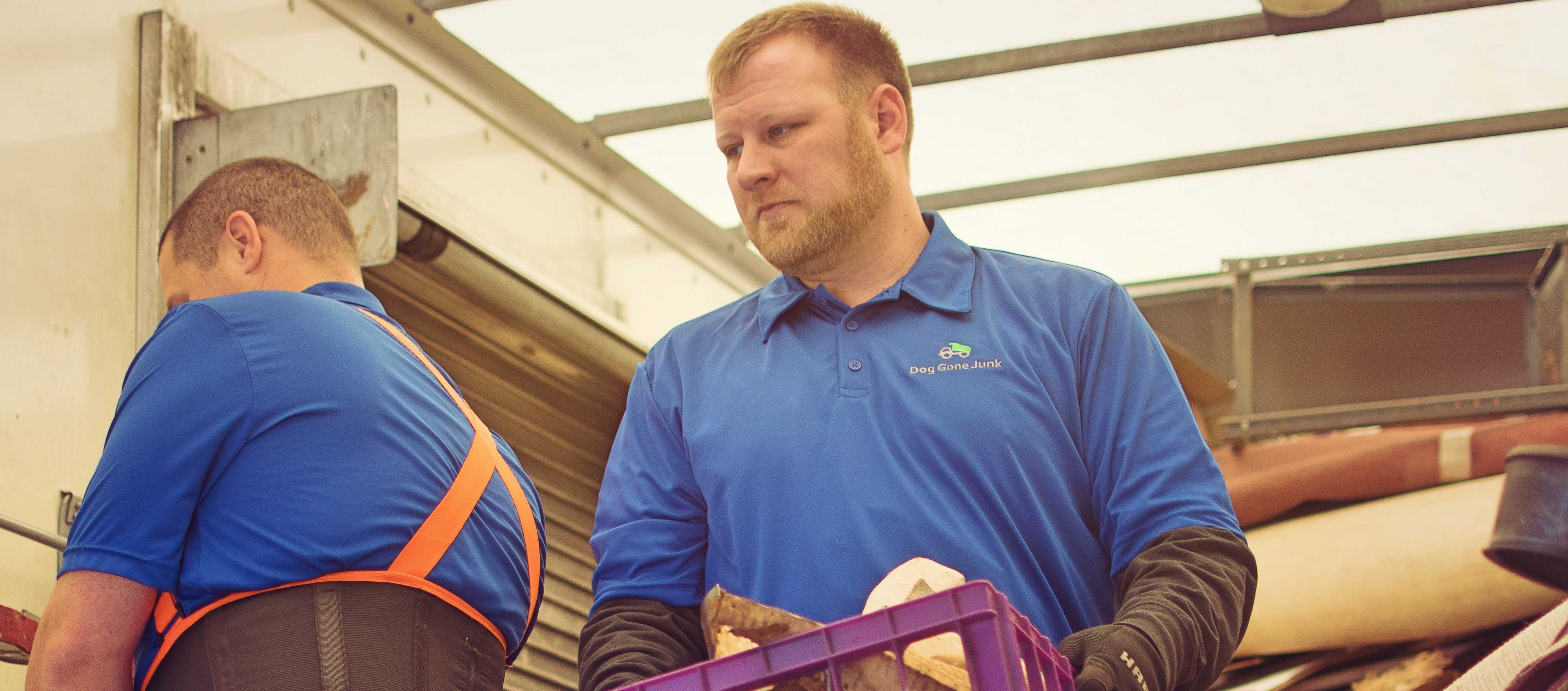 Tips For Hiring The Right Junk Removal Company in Springfield Missouri
As we've often discovered the hard way, finding a company to do quality work isn't always easy. So, here are the best ways to tell if you are hiring the right company for your junk removal in Springfield Missouri.
Quick and Fast Junk Removal
A company won't always be able to get to you later that afternoon, but if they can't get to you within a week, most of the time much sooner, then you probably aren't dealing with the best company for your junk removal services.
All Items Go
If there's a list of items a junk hauling company doesn't take, then find someone else. The only things that should be on a Do Not Haul list are toxic chemicals and things of that nature. All other items that you want to get rid of should be no problem.
Resources and Proper Disposal Having the correct resources is what enables Dog Gone Junk to recycle and donate as many items as possible, which is the responsible way to get rid of your unwanted items. Also, the junk removal company you hire should have resources such as the proper tools and equipment to haul away your unwanted items.
Clean Up
If you get your junk hauled away, but a mess was still left behind for you to deal with, then you have made the wrong choice. Make sure whoever you hire is going to leave with your junk, but not leave a mess behind for you.
Competitive Pricing
You get what you pay for right? Well, some may think it doesn't matter when hiring for junk removal, as long as the junk is removed. That may be true sometimes, but other times it could wind up costing you more.
A competitive price is the sign of a good junk removal company, but that doesn't always mean the lowest price. If the company you hire doesn't clean up well, or scratches your door as you remove items from your home, then you aren't doing yourself any favors by hiring the cheapest place you can find.
Do the proper research and find a company who's priced fairly, but will also do an excellent job for you.
Check Reviews
A good junk removal company should have solid reviews online and those reviews can help you choose the right company for whatever your needs are.